Owen Billo
The Russian invasion of Ukraine has revealed a serious divide among the populists of Europe -a divide which springs from Russia's relationship with nationalism- and this couldn't be better for the European Union (EU). The first thing to understand for this argument is that politically radical populism in Europe often correlates with euroscepticism (ie. disapproval of the EU). A political divide among populists, then, would potentially undermine the unity and political power of euroscepticism as well. The EU also faces challenges from uncooperative member states, mainly Poland and Hungary, which always had each other's backs against liberal EU policies. However, Poland and Hungary have very different opinions on Russia, which they've previously been able to work around, but now it's become impossible for the anti-Russia Poland to ignore Hungary's pro-Russia-turned-neutral stance.
So, what does this political divide among Europe's populists look like specifically? On the far right, it appears as one side valuing 'European identity' and perceived anti-communism more while the other values anti-globalism more. On the far left, it appears as a more simple East vs. West divide. The divides on both left and right are also deeply related to Russia's relationship with nationalism and its communist past.
That last one should be explained first. As much as the USSR might have tried to be multicultural through its Policy on Nationalities, it was still formed from the Russian Empire and its Russian identity never went away. Certainly in the Western world, "Russia" and "USSR" were essentially synonyms. After World War Two the Policy on Nationalities was still in effect, but was greatly overshadowed by the dominance of Russian nationalism: Russian was the universal language, Russia was viewed as a 'big brother,' and there was a popular perception in the USSR that "the Russian People defeated the Germans." This was the moment that Soviet identity shifted from Marxism to Russian nationalism, and from working class heroes to Russian heroes. We can still see this intimate mixture of Soviet identity and Russian nationalism in modern Russia, notably with the Soviet-imagery-filled Victory Day parades put on by Putin's regime.
With this view of Soviet history, the divide on the far left is quite understandable: one faction is loyal to the USSR and views modern anti-Western Russian nationalism as the successor to the USSR's anti-Western Russian nationalism, while the other is loyal to Marxism and views Russian nationalism as a force corrupting Marxism. A good example is Germany's The Left party, which is on the verge of splitting between more Western and more anti-Western factions on the issue of Russia. Similarly, France's old-school, anti-Western socialist Jean-Luc Mélenchon has received significant pushback from more modern leftists on his positive views on Putin.
Returning to the populist far right, we can see a slightly more complicated divide arising from this view of Soviet history. There's the anti-globalists who associate Russia's anti-Westernism with anti-liberalism and anti-globalism, contrasted with those who fearfully view the continuation of Russian nationalism as neo-Sovietism and anti-Europeanism. Just like their far left populist counterparts, the far right populist Alternative for Germany is showing major cracks between the anti-globalist and anti-Russian factions. On a slightly different note, France's far right populist Marine Le Pen, long known for her anti-globalist euroscepticism, has only recently walked back her support for Russia. Giorgia Meloni, Italy's new Prime Minister, did the same, although her partners in government, Matteo Salvini and Silvio Berlusconi, have been more reluctant. And the UK, even though it's no longer in the EU, has a similar divide between former Brexit allies Boris Johnson (anti-Russia) and Nigel Farage (previously pro-Russia, now neutral). On the other, firmly anti-Russia side, there is of course Poland as well as the far right populist movements in Sweden, Spain, and Portugal. These far right populists sharply contrast with Putin's far right populist friends in other governments like Hungary.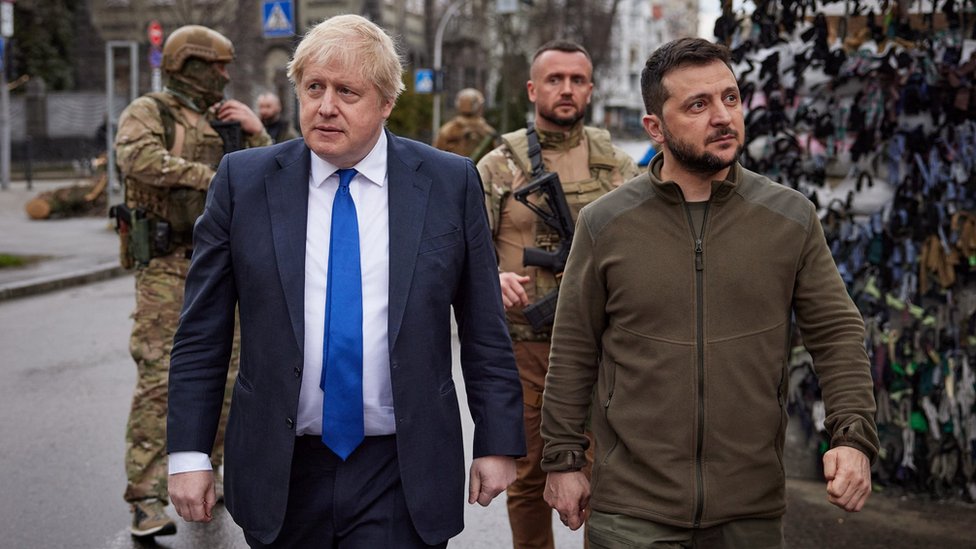 What we can gather from all this is that radical eurosceptic populists are now divided along the lines explained above.  Currently, those who were previously viewed in the post-Brexit chaos as constituting a major threat to the EU now appear too preoccupied walking on eggshells around Russia to be a serious threat.  They can no longer put up a united front against the EU, which has serious potential for helping the EU to flourish.  Russia's invasion has also forced many radical eurosceptic populists to re-evaluate their beliefs, as we've seen.
Sources:
Berlusconi Draws Backlash for Appearing to Defend Putin's Invasion of Ukraine – New York Times
Boris Johnson: West Can't Let Putin Get Away with Murder – Politico
EU's Top Court Rejects Appeal By Hungary, Poland, Over Bloc's Rule-Of-Law Tool – Radio Free Europe
French Election: What Exactly is Marine Le Pen's Stance on Russia and Vladimir Putin? – Euronews
Germany's Die Linke on Verge of Split Over Sanctions on Russia – The Guardian
Germany: Far-Right AfD Conference Halted Amid Ukraine War Infighting – DW News
In Pictures: Russia's Victory Day Parade – BBC News
Italian Far-Right Leader Giorgia Meloni, Once a Putin Admirer, on Course to Become Country's First Female Prime Minister – The Globe and Mail
Italy's Salvini Says West Should Rethink Sanctions for Russia – Politico
Jean-Luc Mélenchon, The Veteran Leftist Standing in the Way of a Macron-Le Pen Rematch – France 24
Nigel Farage Says Ukraine Invasion is Result of EU and NATO Provoking Putin – Independent
Portuguese Nationalist Party Chega Utterly Condemns Putin's Ukraine Invasion – Essential Business
Soviet Policy on Nationalities, 1920s-1930s – University of Chicago Library
Spain's Vox Party Says Ukrainian Refugees, Not Muslims, Should be Welcome – AA News
Splitting Up Europe's Authoritarian Alliance – Euractiv
The PopuList – Created by The Guardian
The Soviet Union Never Really Solved Russian Nationalism – Aeon
Who is Jimmie Akesson, Leader of Sweden's Soaring Far-Right? – France 24